It's been scorching right here and complicated to get into the backyard for the duration of the daytime, so in the interim, I've been repotting, refreshing, and propagating houseplants. I'm identified to give each and every solitary a person their time this thirty day period, but they are legion. The process is laborious, but necessary as ill wellness more than the final 4 many years has meant that most of my plants haven't been obtaining the interest they need. They say, "Make hay when the sunlight shines." And so although I feel up to it, I am generating mine, and for the reason that crops beget additional plants, I am also making much more.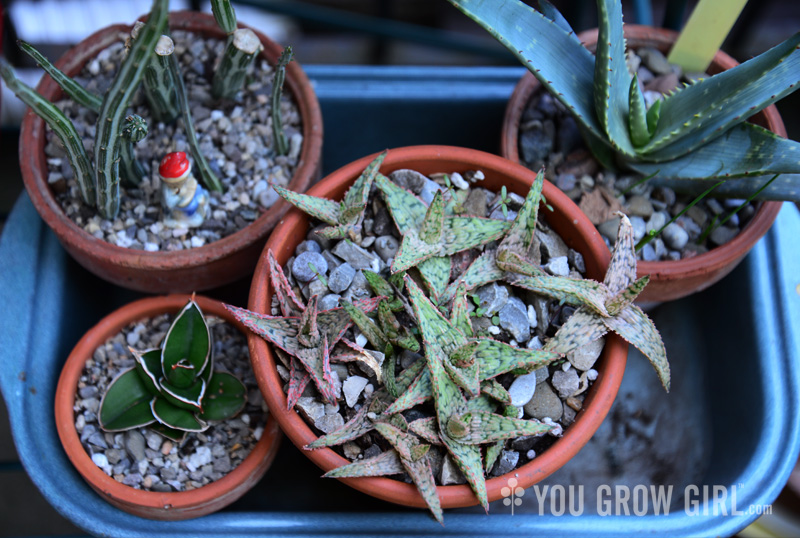 Clockwise left to ideal: Pickle Plant (Kleinia stapheliiformis), an aloe I grew from seed (I forget about which a person and the tag rubbed off), aloe 'Pink Blush', Sansevieria ehrenbergi 'Samurai'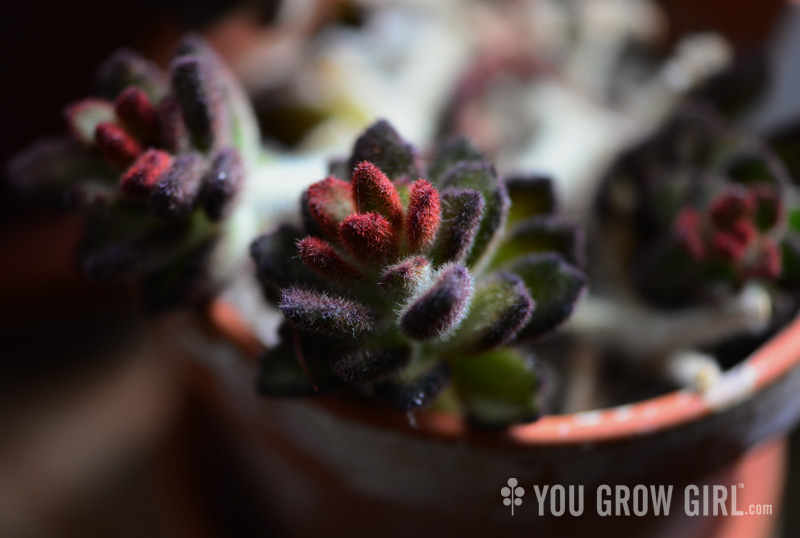 Kalanchoe tomentosa 'Chocolate Soldiers'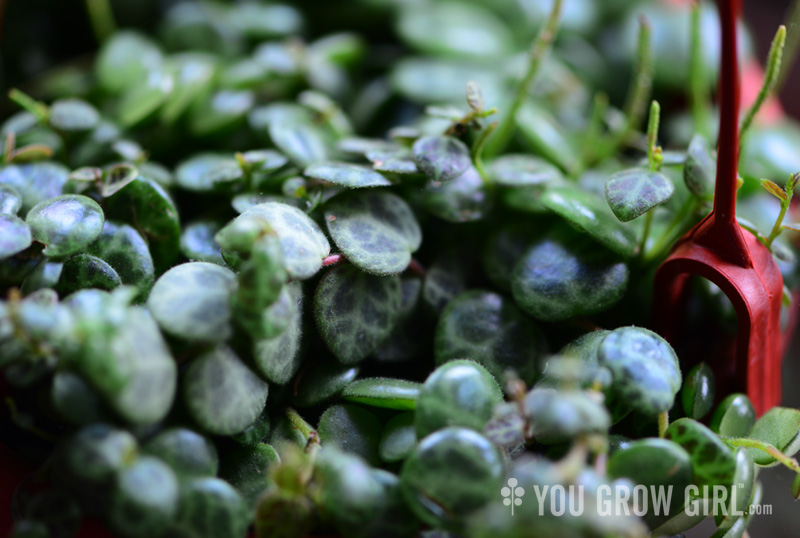 String of Turtles (Peperomia prostrata)
I retain predominantly succulents and cacti. Which is due to the fact this location is heated by pressured air dry in the winter months and it's just not ideal for several of the humidity-sensitive tropicals I utilised to preserve in the condominium. I could run added humidifiers, but I'm not huge on battling versus the growing problems I have. It was less complicated to permit go of the plants that languished here and refocus my attentions towards these that prefer it dry. There are still moments when I skip the wacky, oestentaious African violets I had developed from leaf cuttings the episcias, the gorgeous pink bananas that I just could not overwinter devoid of placing out more effort than I wanted… man, I experienced some neat plants…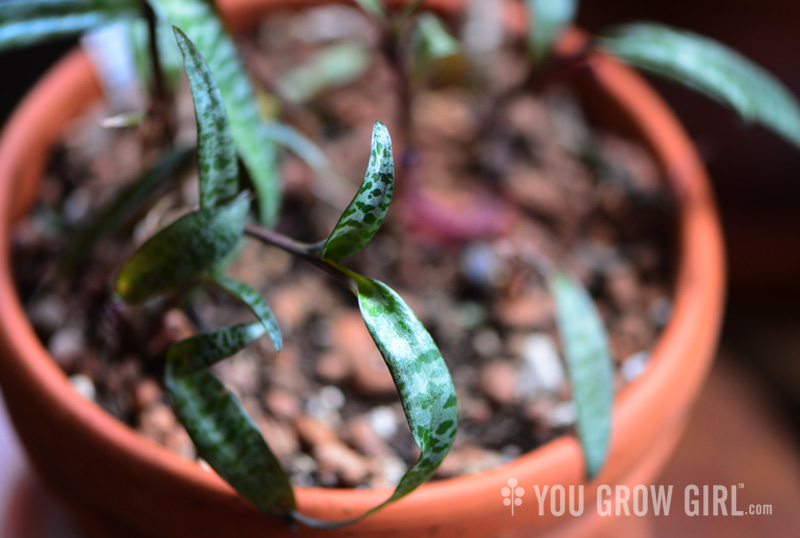 Silver Squill (Ledebouria socialis)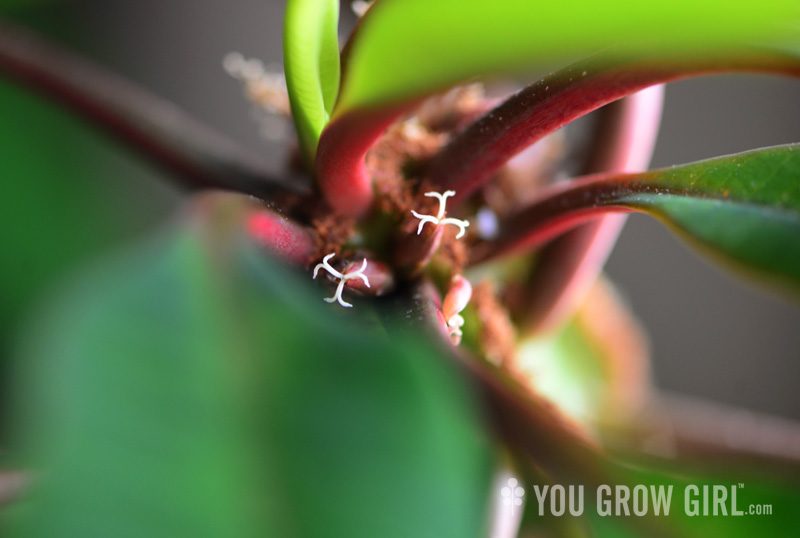 Madagascar Jewel (Euphorbia leuconeura)in bloom
But nonetheless, the selection of vegetation that like it dry is massive and various. I particularly lean toward bizarre euphorbia, agave, sansevieria, opuntia, and then a sub-class of fasciated (crested) specimens. But let's deal with it, I like vegetation, and simply because the environment is chalk-comprehensive of fascinating types, so is my property. I have in no way done a rely for the reason that issues arrive and go so usually, but the selection of vegetation that occur inside of for the winter falls somewhere inside of the 100-200 assortment. I do not want for crops. Except that I often do.
Sad to say, this spot is dry AND dim. Most of the number pointed out above require total solar, so the use of space in this property is very unbalanced. There are no plants in the middle, just a handful of on the north side, and then, each and every winter, I pack as a lot as 60 into my south-struggling with business office window, a bunch extra are confined to a lights technique in the basement, and those that are 50 percent hardy cram into the covered and unheated porch that features as my "cold greenhouse."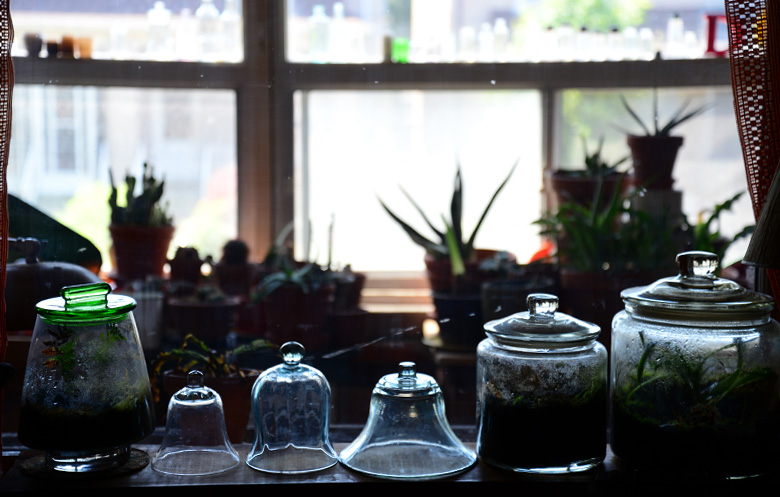 Living room terrariums and cloches hunting out to additional crops on the front porch. You can also faintly see some of my vintage bottle selection that I use for flower and leaf cuttings and stem propagation.
With the help of electric powered light I could make a couple exceptionally shade-tolerant tropicals work in the middle locations, if not for the dryness. That said, following just about a decade in this space, I am taking into consideration providing it a go. It feels bizarre to sit in rooms without having foliage. We've eliminated the television from the dwelling space since it has not been turned on in months, and already there is much more gentle and house. I have specified some of my terrariums centre stage and am commencing to look at which significant-leaved or trailing crops I can provide in.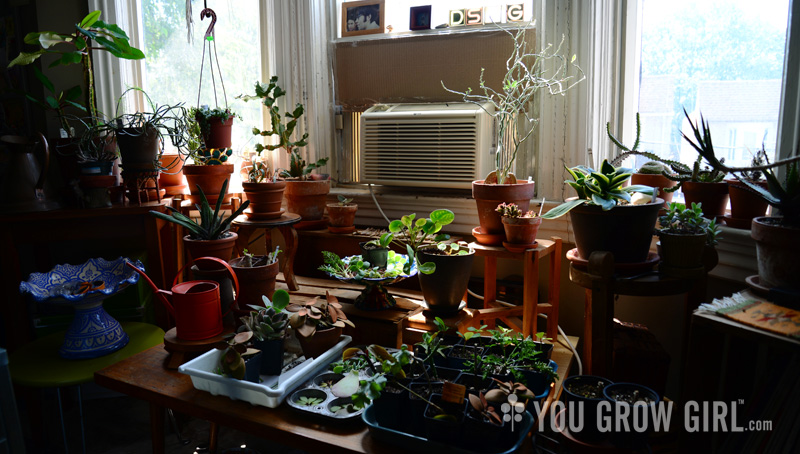 The comprehensive window in my place of work as of now. Normally, there is no air conditioner in this article and in the winter months I manage to cram in 60 vegetation, some of which are trees. There are also hanging baskets overhead not witnessed.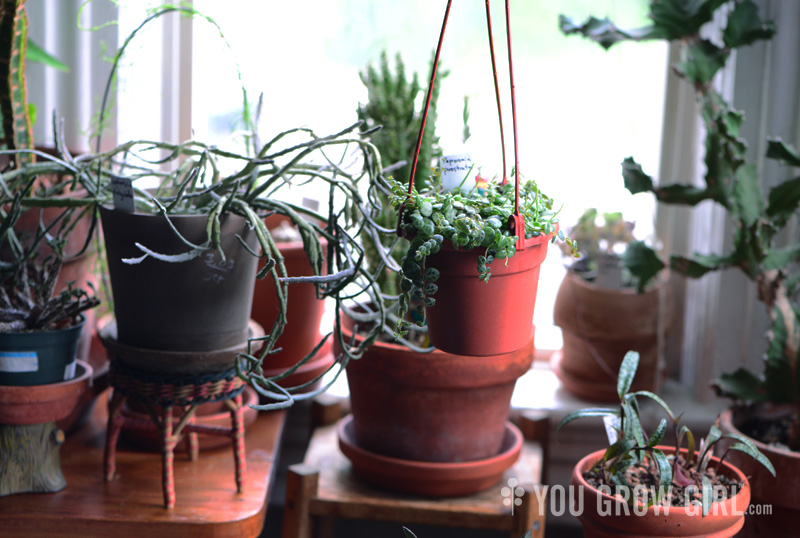 Here's some shots of my workplace window taken yesterday. Due to the fact it is the summertime, most plants are at the moment on sabbatical outside the house, luxuriating in sunlight and rain. It's a coin toss each individual calendar year. Who will get to make the excursion outside? I feel poorly for those people who do not make it. Here's the component of the tale in which I cry about how a lot I long to reside in a hotter or additional temperate zone that would permit these plants to continue to be outside yr-round. But then you know I'd even now stuff the indoors with crops in any case, so regardless, I have to have to just confront that hauling pots inside and out is always heading to be my small botanical cross to bear.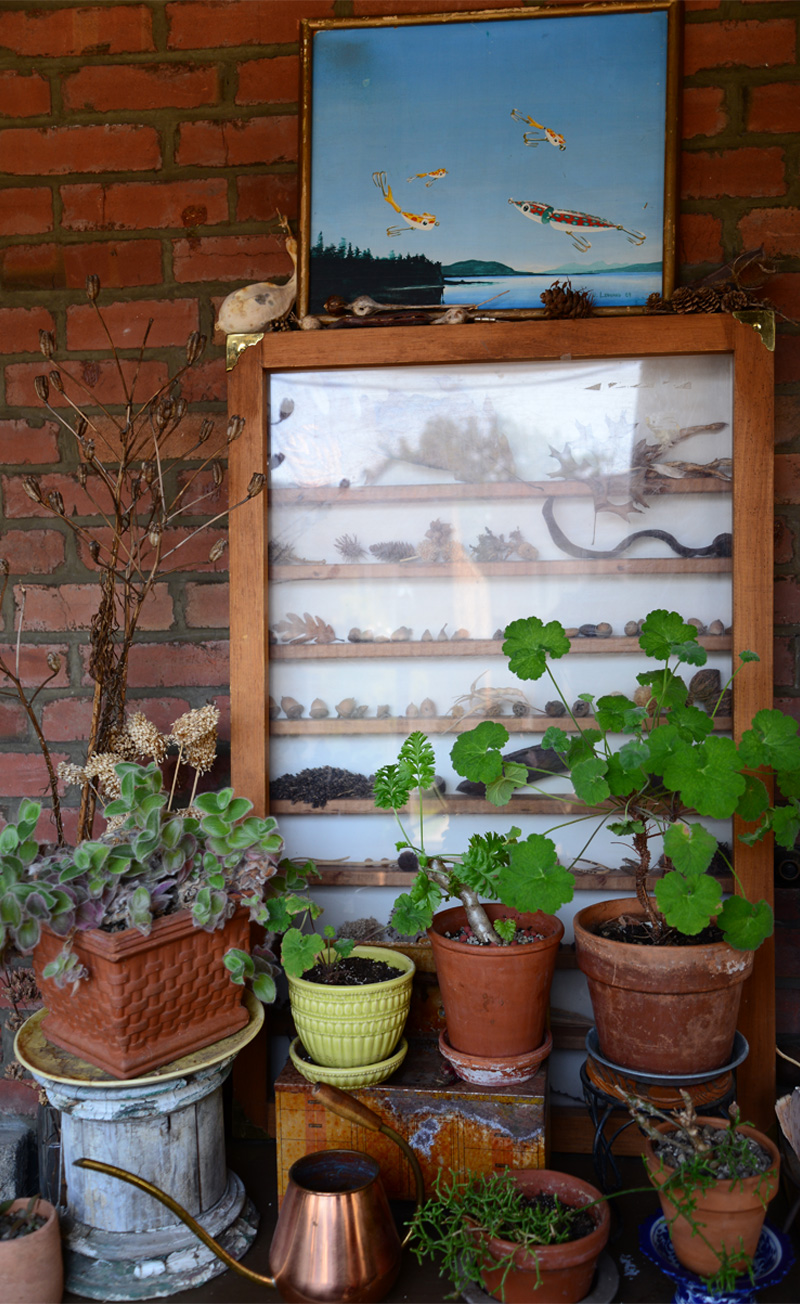 Some houseplants on the front porch. A lot of my vegetation seem fairly butchered right now owing to difficult pruning. Detect the knotted geranium (Pelargonium gibbosum) that has been lessened to some sticks in a pot. The bigger 'Apple' scented geranium in this photo is due for a challenging stem reducing as very well.
The excellent news is that in conditions of progress in The Great Houseplant Repotting Frenzy 2019, I have about 4 or 5 extra vegetation to repot from the unheated porch. There is presently 33 in that place. It is fronted by a financial institution of home windows and receives unbearably warm in the summer, so I consider benefit and transfer crops there that I can't healthy outside the house, but are satisfied for the summer months warmth. See what I signify about forever going crops about?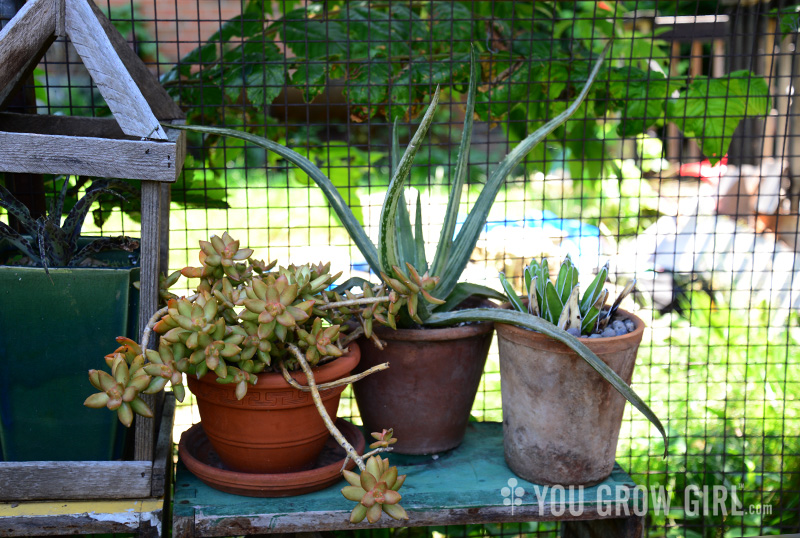 The bad information is that though I have made a quite significant dent, there are nevertheless many plants residing elsewhere that have not nonetheless experienced the summertime loving therapy. Sadly, last 7 days, all of the hunching over and hauling terra cotta pots resulted in a terrible neck/shoulder spasm that has gratefully, typically settled. Even so, it was a obvious signal from my physique that I have to gradual down for the time staying and be additional mindful likely ahead.
Poor information selection 2 (or is this 3?) is that all of this handling of houseplants has built me lengthy for extra vegetation! You'd feel it would be the reverse. You'd think I would swear off adding any longer to the mayhem, but nope. I've been very excellent about staving off incorporating houseplants through the past amount of decades — I just did not have more strength to give. But now a switch has been turned on in my mind and it is all units GO. Over and above making plans for the living room, I'm craving more hoyas and peperomias. I have a number of that have finished nicely in here. By luck, the types I have feel to tolerate the combine of substantial summer months humidity indicative of this location, and dry winters within the home. At this position, crops that desire fewer than entire sun are my ideal option as the several euphorbia, succulents, and cacti I so really like have commandeered all primary light-weight seats in this house. With any luck I just may be capable to bring some eco-friendly daily life to the darker corners.